With Unymira's focus on customer service, we've put together a list of the top twenty CX influencers this year.
We're regular exhibitors at ICMI and CCW in the United States and Europe and have had the great pleasure of seeing, hearing and meeting a number of great minds in the customer experience field.
We love staying on top of the latest insights, news, and trends in the customer experience, service and contact center industries. To that end, we've put together a list of the top 20 CX influencers you should be following!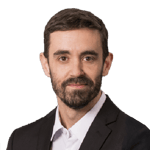 Jarrod Davis
Jarrod joined USU's US marketing team in 2019. He previously worked at German ecommerce and telecommunications companies with a focus on international marketing and growth in English-speaking markets. He studied international relations and enjoys history, fly fishing and grilling in his free time.