The SAP multiverse can be described as complex: with more than 3,000 SAP products, two dozen user license types and 100 engine metrics, customers can lose track of everything. The possible consequences are overlicensing and excessive software expenditures. To prevent this from happening, there are solutions such as USU Software Asset Management. Its SAP license management solution was recently rated as particularly powerful by The ITAM Review, the renowned industry body, and certified accordingly.
The ITAM Review highlighted the following factors in particular:
USU Optimization for SAP® software is a very mature product backed by an experienced product management and engineering team
Excellent price-performance ratio and outstanding return on investment
Tool deployment is flexible and can be both on-site and hosted by USU
The biggest technological plus is the detailed and highly configurable USU set of rules for licensing
At the time of publication, the product is unique in that it has a FIORI rule set.
For the evaluation, The ITAM Review analyzed the product capabilities based on real use cases. In addition, two reference customers were independently interviewed who are currently using the USU product in live operation.
---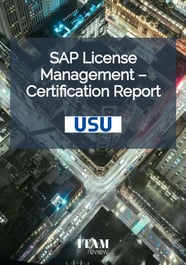 ITAM Review Certification for USU SAP License Management
---

Software savings in the millions
One of the reference customers, a U.S. heavy engineering firm with tens of thousands of employees, had chosen the USU solution for its flexibility, low cost of ownership and robust master catalog. The customer pointed out that the SAP tool uncovered over-licensing that would later result in millions of dollars in support and maintenance savings when the contract was renewed.
In addition, the automatic calculation of transaction-based license assignments on a continuous basis saves time and reduces licensing requirements compared to manually assigning licenses based on user roles. The ability to write back user license data to SAP systems after optimization, not manually but through the tool, saves further time and improves accuracy.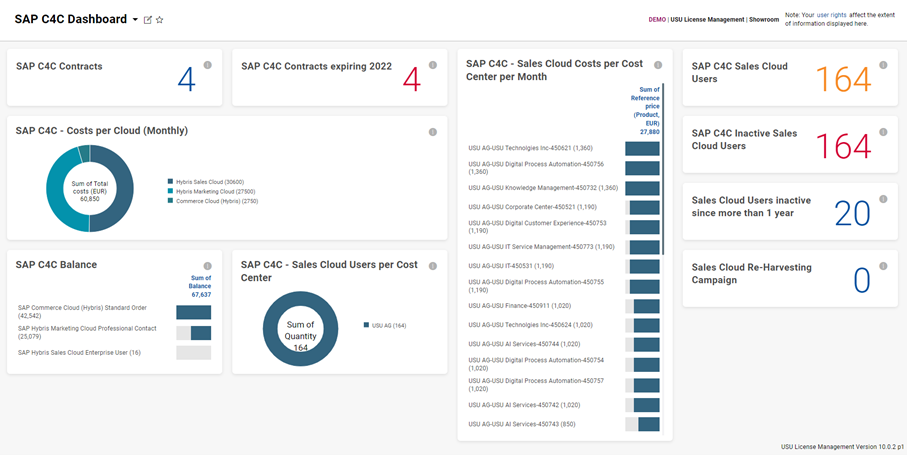 USU License Management Dashboard: Analysis of SAP Cloud Usage and Costs
The second reference is a multinational life science company headquartered in Germany. The company has a large, complex, and distributed SAP landscape with over 80 systems. In daily use, the product measures the license utilization in the SAP landscape and the technical teams use it to write back optimized license assignments to the various SAP systems.
The customer uses Optimization for SAP® software in preparation for an upcoming S4/HANA migration to gain visibility into their on-premises environment and be better prepared for SAP contract negotiations.
The customer appreciates the tool's excellent price-performance ratio, having already saved a seven-figure amount in maintenance and licensing costs.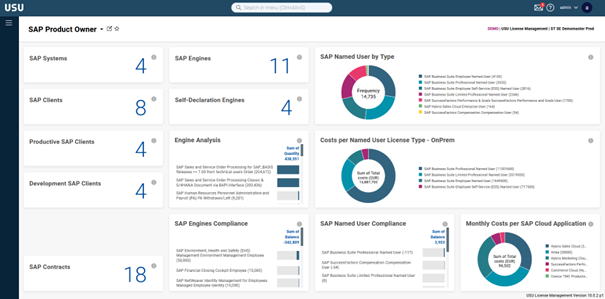 USU License Management Dashboard: Analysis of SAP Named Users
---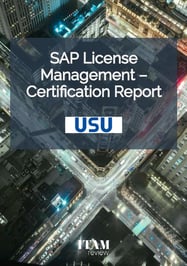 Report: ITAM Review Certification for USU SAP License Management
---
We are proud to have been recognized by The ITAM Review for our SAP license management capabilities. As the SAP world becomes more complex, we are also constantly evolving our solution to manage and optimize newer SAP applications such as S4/HANA, RISE with SAP and SAP Fiori.
With the "tool plus service" approach, we enable our customers who do not have their own SAP license management teams to independently optimize their SAP inventory and make the best use of our solution.
Arrange a demo appointment today and find out more about the advantages and measurable benefits of USU Software Asset Management and the solutions for managing SAP software.