USU's SaaS Management software has been awarded The ITAM Review's prestigious certification, whoop! It's good news in times where economic and trading outlook occurs less certain. And where 2023 probably will becoming a year with many organizations need to tighten their belts.
Paying attention to SaaS spend is a great way to deliver rapid changes and bring IT budgets back under control. See how USU's SaaS tool performed in the analyst's assessment and how enterprise end-users rated it.
A SAM tool designed for the complex requirements
ITAM Review is a leading analyst providing a global community for IT asset management (ITAM), SAM and licensing experts. The certification confirms that the USU Software Asset Management tool meet the highest product standards and complex companies' requirements for comprehensive SAM. For the evaluation, ITAM Review analysts assessed real-world product capabilities by way of common applications. In addition, two customers got interviewed who already use USU products in live environments.
According to AJ Witt, one of the group analysts, "USU's primary strength is in providing an integrated approach to IT Asset Management in the context of wider IT governance requirements. They recognise that enterprise customer estates are large, complex, distributed, and increasingly hybrid".
---
| | |
| --- | --- |
| | USU SaaS Optimization receives ITAM Review Certification |
Customer value right after implementation
One of the customer references, a large media and publishing company based in Europe, confirmed that the tool is very powerful. It delivered quick ROI from optimizing a large software vendor. As such, continuous ROI from the tool is expected as more vendors are managed.
The second reference, which is a global technology company, focuses on optimizing Adobe, Microsoft, and ServiceNow. These three vendors are amongst their highest costs. Right after implementation the solution could deliver value as it freed up limited ITAM resources.
For Microsoft EA renewals the customer expects to find considerable SaaS cost optimization opportunities. They are also convinced that the optimization will strengthen their position in upcoming contract negotiations.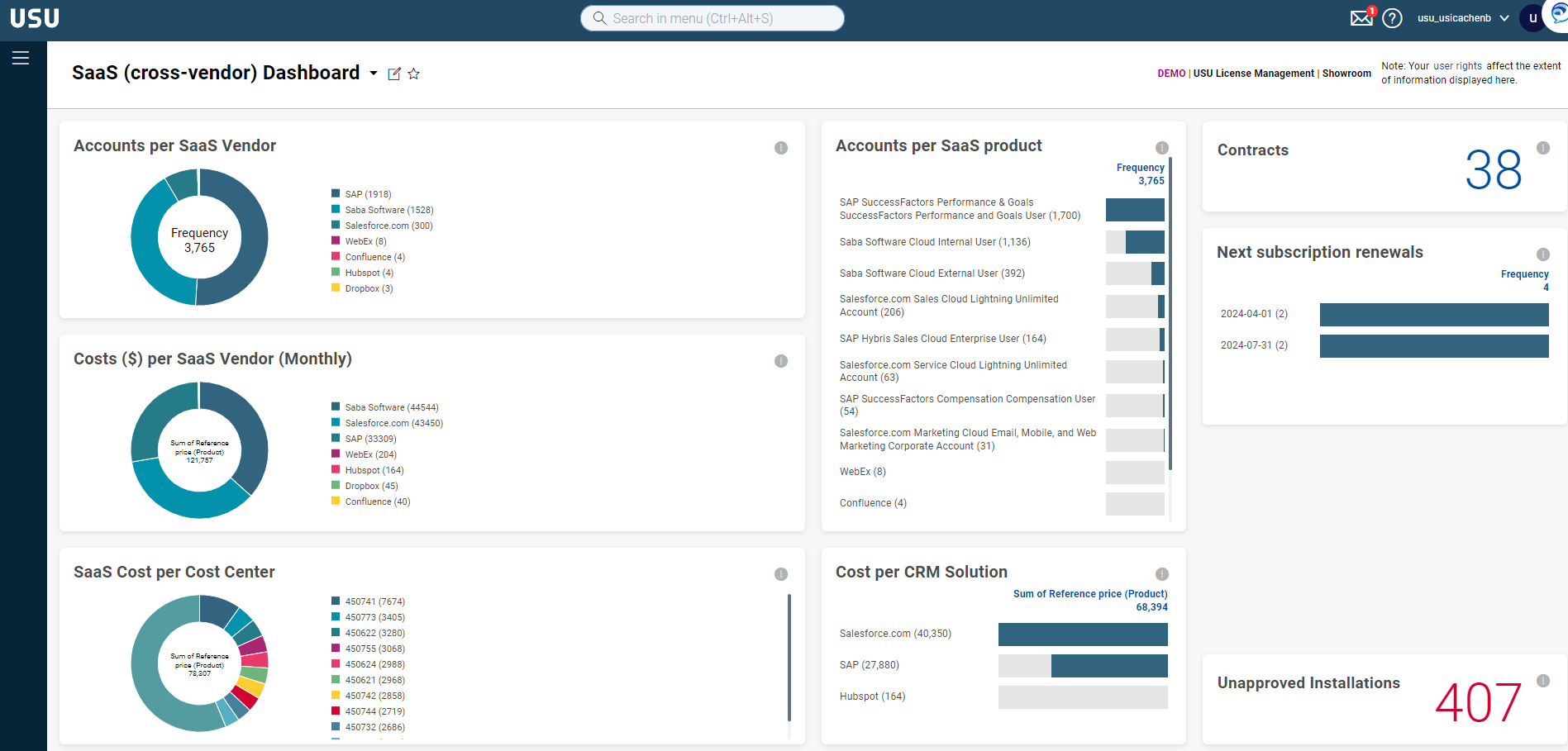 ITAM Review lauded the SAM solution for several features:
Efficient cost management capabilities including a renewals calendar across all software that allows cut-down SaaS waste.
Cross-charging of expenditures within corporate entities which make it a differentiator for the SaaS Management solution.
Highly configurable rulesets designed to capture both the nuance of standard software agreements and any specific terms and conditions.
SAM services which can be engaged to configure rulesets to aid cost optimization.
Integration data from on-premises, SaaS only, and hybrid solutions to provide a single view of an application or publisher.
Vulnerability scanning and the ability to examine and report upon potentially harmful application permissions.
High responsiveness to customers' requirements and suggestions which reflects the integrated "tool plus service" approach.
Attractive pricing compared to other enterprise ITAM toolsets.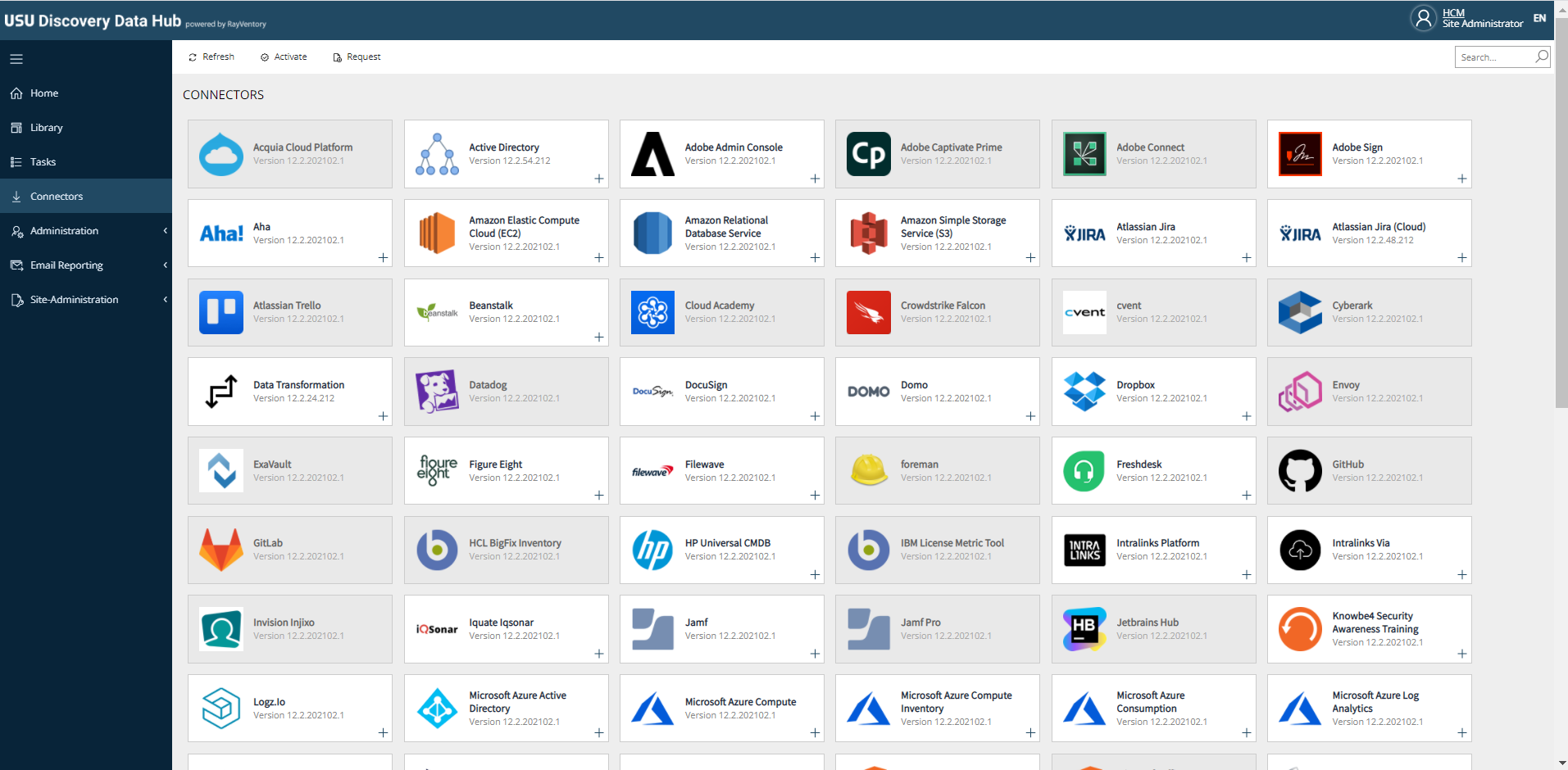 ITAM Review also praised new functions which are using a data-driven approach for a far broader range of SaaS providers. The latest version offers flexible discovery and software inventory methodologies, focusing on enterprise applications such as Salesforce, ServiceNow, and Microsoft 365. The new API connection to SaaS publisher portals makes over 130 connections available.
| | |
| --- | --- |
| | Managing SaaS Spend in a Less Certain Economy |
We are very pleased to be certified by The ITAM Review for our SaaS Management capabilities. As today's IT infrastructures become increasingly complex, the SAM suite can manage any software, whether on-premises, SaaS only, or hybrid solutions to provide a single view of an application or publisher.
Our "tool-plus-services" approach is particularly suited to managing large SaaS vendors. Customers can expect excellent value and return on investment within a few months.
Reach out and ask for a demo of the latest version of USU's SaaS Management software now.