Organizations that integrate SAM and FinOps can drive business value and effectively manage cloud costs. "By 2025, 50% of organizations will consolidate SAM and FinOps to deliver portfolio cost management and compliance." - Gartner
The latest Gartner report, "Target Software and Cloud Costs by Uniting Software Asset Management and FinOps," provides insights into managing cloud services and dealing with the increasing spending on hyperscale cloud providers and SaaS (software as a service).
In 2022, analyst firm Canalys reported a 29% surge in total spending on cloud infrastructure services (IaaS), such as Google Cloud, AWS or Azure to 247.1 billion U.S. dollars, up from 191.7 billion U.S. dollars in 2021. Statista estimates the SaaS market to be worth approximately 197 billion U.S. dollars in 2023, projected to reach 232 billion U.S. dollars by 2024 (an 18% increase).
With rising costs of public cloud and SaaS, driven by inflation, enterprises are compelled to optimize their spending after making significant investments in digital transformation over the past years.
Therefore, organizations require dedicated consumption management to mitigate or restrict cost increases prior to renewals. Gartner suggests that unused applications can account for anywhere between 30% to 50%, highlighting the need for cloud consumption management, particularly for budget holders like CIOs and CTOs who must prioritize cost control to minimize immediate impacts.
Today, organizations commonly maintain separate FinOps and SAM teams to manage cloud costs, optimize spending, and foster collaboration with other departments.

Graphic: Core SAM and core FinOps teams share multiple stakeholders within an organization
SAM and FinOps: Two sides of the same coin
Traditionally, FinOps often develops within technology teams, while SAM has strong ties to IT finance. Both disciplines are crucial for allocating and analyzing costs and enhancing enterprise consumption reporting. Consequently, both have a significant impact on budget use, supporting a reporting line to the CIO.
Despite originating from different eras of technology adoption, FinOps and SAM are "kindred spirits", their disciplines share common objectives and address similar stakeholders.
They leverage many of the same cost-efficiency principles and capabilities, encompassing consumption, rightsizing, optimization, and mitigation management fundamentals. Both represent coordinated and ongoing efforts to extract value from evolving investments and expenditures.
Th

e

true power lies in the integration of SAM and FinOps
Unfortunately, SAM and FinOps teams often operate in separate silos, with limited resources, hindering their potential to maximize the business value of IT portfolios. Gartner highlights that only through close collaboration can IT organizations address the complex demands of modern software and cloud challenges.
In the absence of effective cloud services management, waste becomes unavoidable, with a significant underutilization of applications and environments.
To overcome these obstacles, Software Asset Management offers a solution by providing insights into utilized cloud services and their performance. Designed specifically to support SAM and FinOps teams, as well as Cloud Centers of Excellence (CCoE), Software Asset Management optimizes costs for PaaS, IaaS, SaaS, and IT hybrid environments by offering a comprehensive overview, monitoring consumption, and analyzing cloud licenses and migrations.
---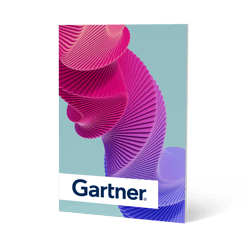 Read the Gartner® Report "Target Software and Cloud Costs by Uniting Software Asset Management and FinOps" and learn how to establish an effective cloud management process.
---
About Gartner
Gartner, Target Software and Cloud Costs by Uniting Software Asset Management and FinOps, Stephen White, Yoann Bianic, Stewart Buchanan, 6 April 2023.
Gartner® is registered trademark and service mark of Gartner, Inc and/or its affiliates in the U.S. and internationally and is used herein with permission. All rights reserved.
Gartner does not endorse any vendor, product or service depicted in its research publications, and does not advise technology users to select only those vendors with the highest ratings or other designation. Gartner research publications consist of the opinions of Gartner's research organization and should not be construed as statements of fact. Gartner disclaims all warranties, expressed or implied, with respect to this research, including any warranties of merchantability or fitness for a particular purpose.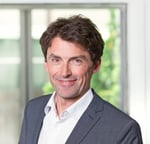 Christian Achenbach
Christian joined USU in mid-2022, where he is responsible for product marketing for the USU Software Asset Management solution. He has several years of marketing and communications experience and previously worked for various global technology companies and PR agencies in senior communications roles.